Hi-Pro Sports carries a full line of arena supplies including:
Ice hockey goal frames, nets, net protectors, fenders, frame anchors, shooter tutors, arena protective netting, and glass pads.
Locker Room Strategy boards
Nets and frames for Lacrosse, Floor Hockey, and Roller Hockey.
Marathon gym mats.
Professional Goal Frame
Official NHL size & safety specifications.
Tubular steel construction.
4′ high x 6′ x 44″ deep
Option: 34″ and New NHL 40″ deep also available.
Practice Goal Frame
Sturdy practice goal.
Rectangular OHA goal.
4′ high x 6′ x 19″ deep.
Goal Frame Netting, Fenders and Net protectors
NHL nets available
Various net thickness (4mm,5mm,6mm)
Resin Coated or regular
Knotted or knotless
Vinyl and ballistic nylon net protectors
All goal frame fenders and bumper pads
Goal Frame Transporter
Transports frames from place to place easily and effectively.
Fits all sizes of frames.
Easy break down, stores compactly.
Hockey Goal Frame Anchors
Easy Pegs:
Virtually indestructible anchoring system designed to safely stand up to fast, fun & competitive play.
Durable nylon peg
Stainless steel base
Solid post, pour moulded around 3/4″ hex nut – will never strip from post
Will not freeze in goal posts
Small posts 1.5″ below midget
Large posts 1.75″ midget & up
Steel Semi-fixed:
The secret's in the spike. Cleats at the base of our anchor posts freeze into the ice, semi-anchoring your goal frame.Your goal post slides over the spike anchor.Fits all standard goal frames.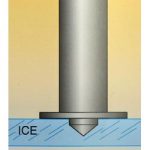 Marsh Pegs:
The original Marsh Pegs were 1 5/8" (4.13 cm), but many arenas did not have room between the cooling lines for the 2" (5.08 cm) inserts required.  Therefore, Fred designed stepped pegs to fit into smaller inserts in the ice.  The part that fits into the net for the 1 3/8" (3.49 cm) and 13/16"  (2.06 cm) is 1 5/8" (4.13 cm).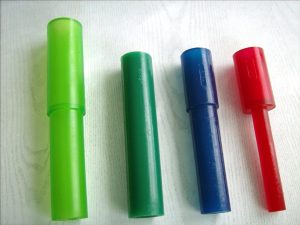 Marsh Peg Inserts:
All measurements are outside diameter.
Floor inserts are available in 2" (5.08 cm), 1 5/8" (4.13 cm), and 1" (2.54 cm) sizes.
Shooter Tutors:

The Shooter Tutor features 5 targets, built to handle any shot. Set up in seconds with the bungee cord fastening system. The Shooter Tutor is the perfect substitute for a goalie!
Shooter Tutor II (New butterfly style goalie)
Rick-o-Shay
Rick-O-Shay is the world's first 3-Dimensional goal blocker. Durability, creativity and realism combine to make Rick-O-Shay the best substitute for an actual goalie on the market. Some might contend that Rick-O-Shay is actually even better than a real goaltender.
Features 5 Target Areas
3-D Design creates a more realistic shot blocker
Can be used inside, outside, on pavement, or ice
Wall Mount Strategy Boards:
Two types: Aluminum and Tile Board
Aluminum:
24″ x 32″
Wall Mountable
Integrates Hockey, Ringette Markings & a Depth Chart
Conveniently paired with a dry erase marker and easy rub eraser
Constructed of dry erase laminate over aluminum composite pannels
It's locker room tough!
Tile Board:
30″ x 48″
All rink outlines are screen printed on dry erasable white tile board. Comes with wiping brush and pens, and is drilled for attachment to the dressingroom wall.
Professional Goal Package
Includes:
Professional goal frame.
Knotless netting.
Pair of bottom pads; center vertical pad.
Set of net protectors.
Goal Netting
4mm, 5mm or 6mm Woven Nylon or Polyester with rounded back.
One piece construction.
2½" diamond mesh.
Designed for high-use environments.
Special bonding agent keeps net from unravelling.
Option: Knotted or knotless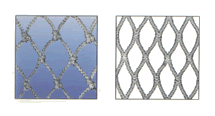 Practice Nets
OHA goal netting.
2.5mm nylon.
4′ x 6′.
Use only with our practice frame.
Nylon Repair Twine
Tested to 415 lbs. breaking strain.
Roll of 230 feet.